Zoning Shoo-In November 7th, 2019
Well, not much of a surprise,–this zoning case was truly decided even before President Gordon Grabill gave his unilateral approval. Guess the city will make more money ultimately by collecting taxes. Would love to have an attorney volunteer some time and look into what kind of kickback Grabill, (and others), might have received. An attorney who will look back into WEDCO, Gary Cain and Michael White and the adjacent properties to Dial Ike and Walzem Road area. There is a reason when a grown man has to shout at a women to "SHUT UP" in order to prevent his own words in his email, (approval to attorney James Griffen of Brown and Ortiz to go ahead with zoning change), from being read. I know it's silly of me, however, I love truth and justice. It's always sad when the people in power care more about money than the actual betterment of the people. Instead, they prosper at the expense of the people. People on my side of town that is, (Northeast),–not people living in Shavano Park or Castle Hills, etc.
The only thing necessary for the triumph of evil is for good people to do nothing.

Edmund Burke (1729-1797)
Really.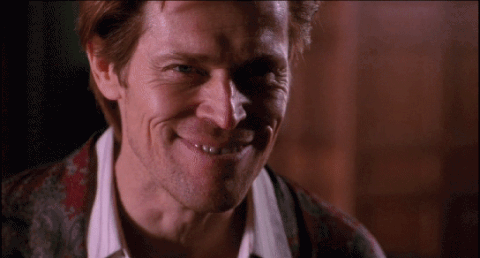 Public Hearing Thursday, November 7th; 2:00 PM
For all concerned residents of Camelot 1 and Bryce Place, please attend the public hearing scheduled for Thursday, November 7th, 2019 at Municipal Plaza at 2:00 PM. Please arrive well before 2:00 PM as you must sign up prior to the cutoff time of 2:00 PM. (Leave time for finding a parking place as well as time to get through security.) Plan Amendment #PA-2019-11600055 and Zoning Case #Z-2019-10700192. See meeting agenda here: https://sanantoniotx.s3-us-west-1.amazonaws.com/Hearings/Agenda+2.pdf.
Update: Kangaroo Court Held in Camelot 1
A note to all neighbors in Camelot 1: As President Gordon Grabill failed to mail out postcards in time for all of our residents to receive prior to our neighborhood meeting on the 17th of October, many residents did not receive notification. Therefore, many residents did not show up. (See one complaint on nextdoor.com about not receiving a postcard) and keep in mind we have many residents who are NOT on nextdoor.com who never received an invitation or notice prior to the meeting.)
I feel this is especially devious on Grabill's part, as unbeknownst to me, (and I am a member of C1NA and was told by Gordon there would be NO vote on this zoning matter), he decided to hold kangaroo court yesterday evening,–even allowing those who were not a member of C1NA to vote. While this is against C1NA's bylaws, I would have been in full support if ALL of the neighbors in Camelot 1 would have had a chance to vote, however, that was not the case. IMHO, this man needs to be replaced as President of our neighborhood association. Even though he "gave me the floor" to speak after the attorney for the land developers, (James Griffin of Brown and Ortiz), he yelled at me to "SHUT UP" as he really, really did not want me to read what he wrote in an email to the attorney. This matter had already been decided under the table before last night. Read the emails here. As neighbors living in Camelot 1, our only hope at this point is to petition Councilwoman Jada Andrews-Sullivan to deny this zoning request as Gordon has already given his vote of approval. If you are in opposition, you can sign this petition, and/or write directly to her office at: Claude Black Community Center Field Office, 2805 E. Commerce, San Antonio, TX 78283. Send to the attention of Orlando Ramirez and he said he will make sure she gets the information. You may also email Orlando at orlando.ramirez@sanantonio.gov.
According to Gordon Grabill, he cannot be removed as President of our Neighborhood Association as HE has the ultimate say-so. This man is truly unbelievable and , again, IMHO, needs to be voted out before he does more damage to our community. He has accused me of "personally attacking" him just because I have repeatedly asked about giving the residents of Camelot 1 a voice. See emails here,–I have made additional comments in red. https://c1na.s3.us-east-2.amazonaws.com/10-15-2019-Re%3A+Zoning+Vote-Email.pdf
Please help by signing, sharing and contacting our District 2 Councilwoman, Jada Andrews-Sullivan. While she cannot remove Gordon Grabill from his office as "President of C1NA", she can stop this zoning project.
Caring About Our Community
Everyone is busy, so if you're reading this post, thanks for taking the time. For all neighbors and businesses who exist in the effected Walzem Road area, including Windcrest, Camelot 1, and Bryce Place, there is a proposed zoning change that will effect our community that is not in agreement with the Camelot 1 Neighborhood Plan, the Walzem Road Area Business District Strategic Revitalization Plan or COSA. Keep in mind, these plans have been thoughtfully designed and created by people and entities who have taken the time to study demographics, infrastructure, housing, business, economics, etc. in order to understand and enhance our communities.
Gordon Grabill, President of Camelot 1 Neighborhood Association, has stated, "It is sad that most C1NA residents choose to avoid the issues of our area." Let's prove him wrong! Why can't we have a vote? (Of course, it's difficult to get people to care when you withhold information and no one has a voice when a "kangaroo court" is held!) Have your voice heard by signing the petition here: https://www.change.org/p/help-support-economic-growth-revitalization-for-camelot-1-walzem-rd-area
What defines Camelot 1?
"The Camelot I Neighborhood Plan planning area is bound by Walzem Road to the north and east, Eisenhauer Road to the south, and the City of Windcrest to the west. The area is a mix of residential, commercial, public institutional and vacant lots." (Source: Camelot 1 Neighborhood Plan 02/2010)
Goals of Camelot 1 Neighborhood Plan
Due to the number of declining businesses, vacant lots, and a substantial amount of multifamily housing, the community wishes to focus on more diverse development to balance the uses in the area. To support more diverse development, this land use update recommends the following:
the inclusion of Low Density Mixed Use land use particularly along Walzem Road
adding Business Park and Low Density Residential land uses along Walzem Road
and increasing Low Density Residential land uses along Eisenhauer Road.
Proposed Zoning Change From Commercial to Medium Density Residential
The proposed zoning amendment seeks to change certain areas, (NCB: 16927 – Block 2: lots 2, 3, 5, 6, & 7 – Block 3: lots, 2, 3, 4, & 5), from Commercial to Medium Density Residential, (MF-18). This requested change, as noted in Zoning Case #Z-2019-10700192, is NOT consistent with our current adopted land use designation. Therefore, it is necessary that the potential buyer/developer submit a Property Amendment (#PA-2019-11600055). The definition of MF-18 is as follows: Multi-family dwelling, single-family dwelling, (detached, attached or townhouse), two-family dwelling, three-family dwelling, row-house or zero-lot line dwelling, with a maximum density of 18 units per acre, assisted living home, skilled nursing facility, foster family home, public and private schools.
While Camelot 1 has had prior changes to its Neighborhood Plan, they have been somewhat consistent with the overall land designation goals of promoting diverse development,—specifically promoting more businesses.
Due to the number of declining businesses, vacant lots, and a substantial amount of multifamily housing, the community wishes to focus on more diverse development to balance the uses in the area.

Camelot 1 Neighborhood Plan; February 2010
This was also consistent with the Walzem Road Area Business District Strategic Revitalization Plan.
In October of 2012, Camelot 1 Neighborhood Plan was updated with ordinance 2012-10-18-0835, changing land zoning from Low Density Mixed Use and Parks/Open Space to Business Park, which was in support of promoting more businesses and less multi-family housing as is still current.
The Business Park land use classification is compatible with adjacent commercial uses and is anticipated to pose a minimal impact to those properties. Additionally, the request is compatible with both the Camelot I Neighborhood Plan and Walzem Road Area Business District Strategic Revitalization Plan's focus on commercial development throughout their respective planning areas.

Camelot 1 Neighborhood Plan; October 2012
Currently, a developer has made the purchase of the above referenced land contingent upon the requested zoning change. The developer is planning on building 44 duplexes on 8.005 acres. (Latest update,–developer has reduced 88 units to 78 units). The developer is not usually the "end property owner/landlord" and has no control over housing designation. Unless there are special restrictions/clauses put into the purchasing agreement expressly prohibiting section 8 housing,–it would always be a possibility.
However, regardless of whether or not the duplexes are "Ritz Carleton" or "Motel 6", the point here is that this is NOT in agreement with ANY of the plans referenced above. (In fact this new request is an about face regarding the ordinances adopted in 2012, i.e. changing the zoning from Low Density Mixed Use, Parks/Open Space to Business Park.)
Additionally, while the zoning case manager claims to have notified 11 property owners, none of my neighbors in Camelot 1 were notified,—and, as best I can understand, neither was Windcrest or Bryce Place. A Windcrest neighbor discovered a small, sign placed near the property for part of a day. Even though case manager Patricia Franco was only legally required to let neighbors or registered and recognized neighborhood associations know within 200 feet of the project, Director of Zoning, Orlando Ramirez said he asked her to let other adjacent neighborhoods know as a courtesy. Apparently this did not happen.
While this is just my opinion,—it seems rather underhanded not to inform the neighbors/neighborhoods that are nearby. I DO know for a fact that there were emails of opposition to the plan amendment and zoning case sent to Patricia Franco which were NOT disclosed. The record reflects that there was no one opposed. Apparently, if no one asks if she was emailed, she does not have to disclose it to anyone. So, "zero in opposition", isn't really the truth.
Sign the Petition in Opposition of Zoning Case Z-2019-10700192
For those who are opposed to the rezoning plan, please sign the petition located here: https://www.change.org/p/city-of-san-antonio-development-services-sustain-economic-growth-revitalization-for-camelot-1-walzem-rd-area.
Write a Formal Letter of Protest
You may also write a formal letter of protest and send to the following physical address or email Orlando Ramirez:
Claude Black Community Center Field Office
2805 E. Commerce
San Antonio, TX 78203
Attn: Orlando Ramirez
Attend Public Hearing
Attend the public hearing on Thursday, November 7th, 2019 at 2 PM. Arrive by 12:30 PM if you wish to register to speak. Hearing location is downtown in the Municipal Plaza building.
Has the Case Already Been Decided?
I discovered an online article online, "San Antonio-Omaha Developer Shelves Business Park Plan for Multifamily" dated September 18, 2019. (source) To quote the article:
Land use and zoning attorney James Griffin of the Brown & Ortiz law firm requested and obtained a zoning change Tuesday from the Zoning Commission.

San Antonio-Omaha Developer Shelves Business Park Plan for Multifamily
Comment from C1NA President:
One Last Chance to be Heard
At this time, (unless this case is has already been decided), there will be one more opportunity for your voice to be heard. On November 7th, 2019 there will be a public hearing held at 2:00 PM. If you wish to speak, please arrive prior to 12:30 PM as the cutoff time to sign up to speak is 2:00 PM.
You can also contact Councilwoman Jada Andrews-Sullivan's office via her webpage: https://www.sanantonio.gov/council/d2 where snail mail addresses are listed as well. You can also email Orlando Ramirez here as he is the Director of Zoning.
Embracing Transparency
As neighbors, let us not let a select few who choose to hide rather than embrace transparency, (whether intentional or unintentional), set a precedent that we cannot go back and undo. We need more diversity and businesses; not multi-family housing.
Meeting Agenda: https://sanantoniotx.s3-us-west-1.amazonaws.com/Hearings/Agenda+2.pdf
Windcrest, San Antonio, and Bexar County have demonstrated an ability to work together. The Business District benefits from the support and resources of multiple jurisdictions. One of the focuses of WRAR and the Business District will be to find new ways to leverage the resources of the jurisdictions and bring even greater cooperation. This planning process has shown us that business owners and other area stakeholders are united by common interests that cross jurisdictional boundaries

WRAR (Walzem Road Area Revitalization)
Letter From Tommy Calvert About Northeast Side
A great example as to what could be done with the above referenced property up for rezoning, is expressed in this letter written by Tommy Calvert, (about a different project). Fantastic ideas and plans; it is worth investing a few minutes of your time to read. Read it here.
Questions and Answers
Q. Your arguments against the zoning change are sound. The potential problem I envision is a sharp attorney pointing out we already have apartments located off Walzem (behind the YMCA) and duplex housing units on Gawain St, in Camelot 1. How do we make a case against that reality?
A. I'm pretty sure this question just enhances the case against building MORE multi-family housing.